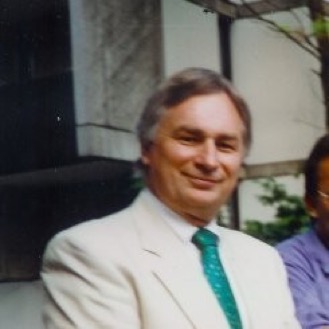 Dennis K. Kleinbach
Board Advisor, Finance - Smart City Projects
Dennis Kleinbach is a seasoned professional driven to achieving results through strategic planning and professional relationship building in order to drive growth and achieve goals. Mr. Kleinbach is dedicated to building strong teams within an organization through motivation, development, accountability, and good hiring practices. Mr. Kleinbach has been active in Mergers and Acquisitions having been an acquired company 2 times and with the acquiring company of 3 companies. In each of these acquisitions, Mr. Kleinbach served on the Audit Committees and learned how integrate companies and how to make those companies and the merger a success.
Mr. Kleinbach has provided visionary leadership and executive oversight while working in 35 countries in a variety of Financial and General Management Positions. He was trained as an Auditor by Price Waterhouse in London and conducted financial Audits in the aforementioned countries in Africa, The Middle East, The Far East. and all-over Western Europe.
While living and working abroad in 4 European countries during 23 years, Mr., Kleinbach demonstrated proven value of goal setting, strategic planning, consensus building, and problem solving capabilities as a strategic advisor across a wide variety of industries including semi-conductors, test systems, metering systems, oil and gas harvesting, business software, image data base software, computer hardware, software and hardware training, managed services, SaaS software, robotic software, and cloud storage.
Mr. Kleinbach has opened and staffed16 European companies and served on the Boards of Director of 10 companies with full Audit, Disclosure, Internal Governance, Committee work, and full Reporting responsibilities. He has successfully negotiated Tax, Training, Equipment, and Building grants with 4 European Government governments including, The European Union, the Bavarian and Federal German Government, the French Government, and the Irish government.
Mr. Kleinbach has also demonstrated his financial acumen and problem-solving capabilities in creating a "Cash Concentration System" across the country of France (40 companies), has created offshore holding companies in which he helped reduce taxes by $40 million per year, has successfully moved taxes from high tax rate countries (50% and above) to 10% tax rate countries, and negotiated building construction and employment grants with the Bavarian Government
Additionally, Mr. Kleinbach has demonstrated fund raising capabilities as he delivered a pre-IPO presentation in 7 major European Financial capitals which led to a very successful opening stock price. Thereafter Mr. Kleinbach became the spokesperson and contact person for European Investors in the aforementioned stock. Mr. Kleinbach has also raised $ 4 and $6 million from private investors for a smaller company prior to an acquisition by a large company
Mr. Kleinbach earned a B.S. Degree in Accounting—CPA and studied in the MBA Program at Syracuse university where he was also a 2-year starter on the Syracuse University Football Team.